Season end 22th October
We look forward to the visit!
Ölspur Camping in Eibiswald
Since July 2013, we have run our self-built campsite and are be proud to have already made many camper friends happy in a loving environment.
Our small but fine campsite boasts clean and modern sanitary facilities.
Of particular interest is the adjacent, heated water park as well as the many signposted hiking trails and the 40 cycle panoramic tours, some of which even lead to neighbouring Slovenia.
There is a mix of magnificent landscapes, culture and culinary art, which open up all senses to the connoisseurs, in addition to the physical challenges.
After a few minutes on foot or by bike is the charming market square, many Buschenschänke (wine taverns) and inns with many local specialities.
Various wines from the Schilcher grape, as well as the Styrian pumpkin seed oil are among the absolute gourmet highlights, hence the name "Styrian oil trail camping ("steirisches Ölspur-Camping")
We look forward to welcoming you soon!
As a special treat, every guest receives our Ölspur Camping bag as a welcoming gift.
---
Season end 22th October 2023
We look forward to the visit!
Surrounded by Isabella vines, 10,000 square meters (meadow and split) and 49 parking spaces are available. Our two modern and wooden built sanitary buildings offer our guests maximum comfort.
A family-run "power place" should ensure that our guests feel satisfied and cared for.
Adjacent is the heated water park of the market town of Eibiswald.
Campsite
---
---
Escape your stressful everyday life and enjoy a few relaxing days on our campsite in Eibiswald.
---
learn more
Leisure Time
---
---
Mountain biking, hiking, archery and lots more. There is no sign of boredom in Eibiswald!
---
learn more
Region
---
---
Cuisine, leisure facilities, accommodation and much more - discover the Eibiswald-Wies region.
---
learn more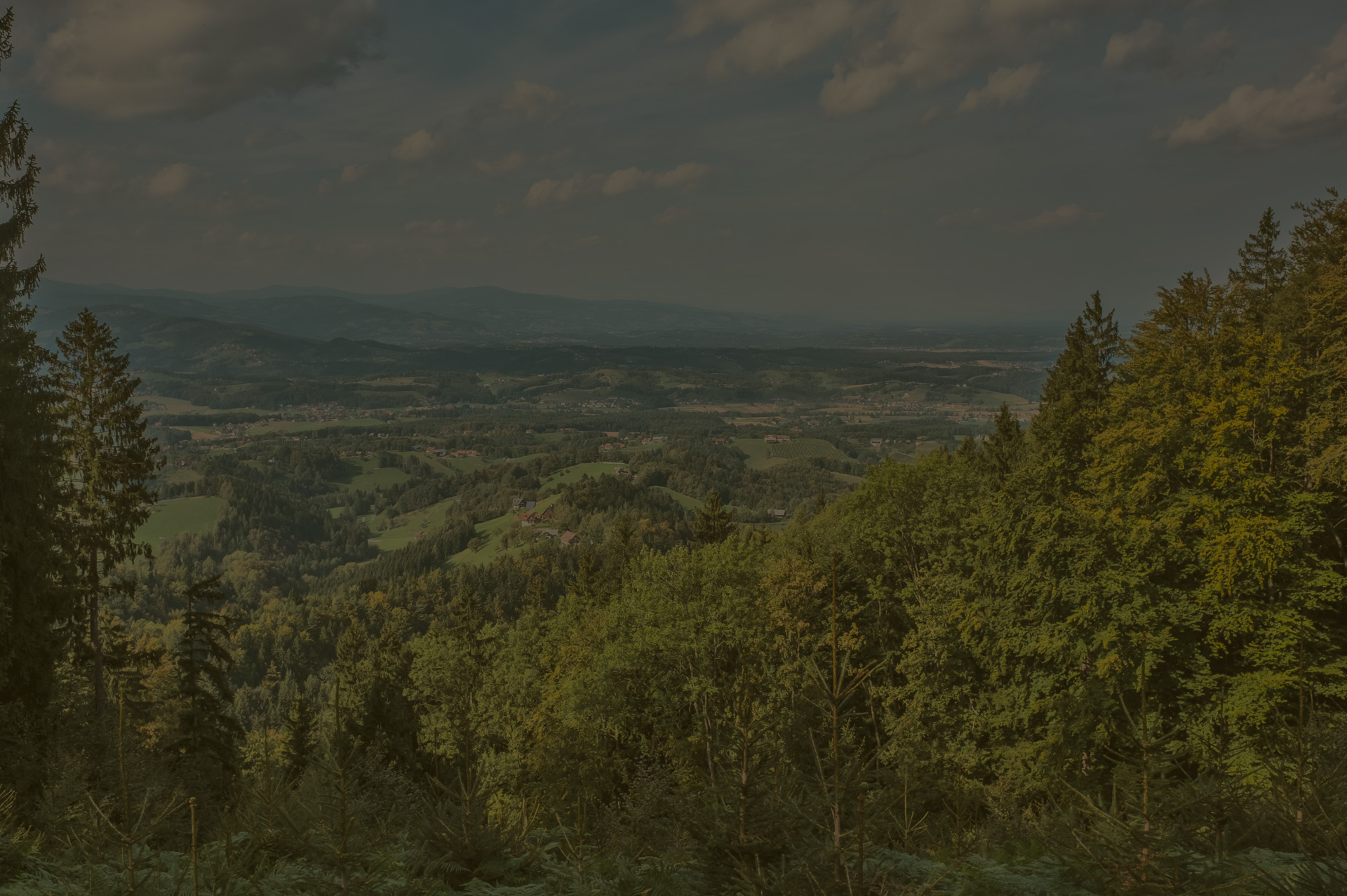 Dear Moser Family: In every detail we can see your camping experience, mixed with indescribable warmth of heart. This gives us guests a great sense of well-being. May this imaginative diligence always be successful. We came as guests and left after only 2 days as friends. All the best and keep it up. Best regards.

A few days after I return and I'm already eating pumpkin soup with your pumpkin seed oil and I can't help but think of the beautiful time on the field. We felt very comfortable. Warm hosts, a beautiful, thoughtful place with everything you could wish for and a few extras such as fresh herbs ...

Dear Family Moser, Unfortunately we could only spend 2 nights in September with you, but we will no doubt be back on our next tour of Styria. Everything was just perfect, please keep it up!
Where will you find us?
The Styrian Ölspur Camping is located in Eibiswald. Eibiswald is located in the south of western Styria, a beautiful section in the green heart of Austria. The location of the campsite is ideal as a starting point for biking, hiking, for cosy "Buschenschank" (wine tavern) visits and excursions to the Soboth reservoir, only a few kilometres away.